Christa Dinallo
Realtor®, GKC, PSA, ACE, e_PRO, AHWD, CIPS, Million Dollar Club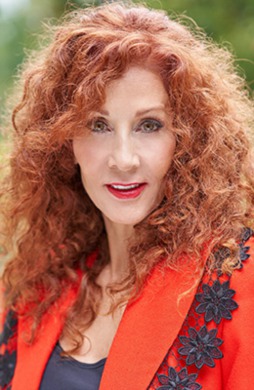 ABOUT CHRISTA
Christa earned the prestigious and globally recognized Certified International Professional Specialist, the At Home with Diversity Certification, nationally recognized Advanced Digital Marketing (e-PRO) certification, Pricing Strategy Advisor (PSA) certification, Accredited Closing Expert (ACE) certification, and Gold Key Certification (GKC).
Christa began her real estate career in 1989, in the residential and commercial sales markets in Key Biscayne and South Florida, where she worked with international buyers and sellers, and builders/developers.
Prior to joining the SKR team, Christa enjoyed working as an interior decorator in the luxury home market, specializing in interior architectural design, spatial design, luxury closet spaces, hard and soft interior decorating, and the final accents of art and sculpture. She worked with clients and their builders to personalize their home through unique interior architectural design details. She designed custom built-ins, closets, wine cellars, and hidden rooms. She has an acute eye for staging your home using your personal décor, to maximize its selling potential.
Christa is dedicated to helping you sell your home and buy your next home to meet your future needs, which complement your lifestyle and personality. A home where you'll yearn to return at the end of the day to rinse away stressors and create new wonderful memories! 
TESTIMONIALS
Happy Customer - "Christa, is a dedicated real estate agent who always keeps her clients' interests in mind and diligently ensures all facets of a transaction are attended to. She has a thorough knowledge of her job, communicates effectively and is a pleasure to work with. Christa listed a home for a friend of mine and successfully saw the transaction through from start to finish. The home posed a few challenges that were discovered during the house inspection. Christa, was very creative in working with the seller, the buyer, the county and a couple contractors to resolve those challenges to the satisfaction of all parties. The sale of the home completed successfully thanks to Christa's creativity, her communication skills, thorough knowledge of real estate laws and requirements and her enduring desire to "get the job done". On behalf of myself and my friend, thank you very much for a successful sale!" - Tom, (Verified by RateMyAgent)
Christa Rocks - "Christa gives of herself while maintaining a professional working relationship with her clients. She is 1 in a 100,000,000!" - Verified by RateMyAgent
Testimonial for Christa - "Over the past five decades, I have bought and sold eight houses in five different States, and the most recent two have been in Central Florida. In the sale of my home in Windermere, FL, Christa Dinallo was the most impressive and successful realtor that I have I have ever used to sell a house. Christa went above and beyond normal, expected levels of service to ensure our home was ready to be marketed. She provided marketing advice and luxury video production; and showcased the best and unique features of our property. Her price analysis was on target, as were her recommendations on preparing us and the home for sale. She was always available for us and was present for every showing; and she strived to ensure all parties had a meeting of the minds for a successful sales experience, transaction and closing. She enhanced our listing and protected our privacy through her expert guidance. Christa is an excellent professional advisor and ethical negotiator."
 Christa Dinallo, Real agent extraordinaire - "Christa's strong work ethic was evident from my first encounter with her at the Suzi Karr Realty office. She literally attacked the market for offers that exceeded my expectations as the seller, and worked diligently with the buyer's agent to get the deal done expeditiously. There were many problems to overcome, and one-by-one they were dissolved, despite the buyer's agent incompetence.  She also procured the best closing agent out of three possibilites for me. I will definitely use her again in the future." - August F. C. (Verified by RateMyAgent)
Christa was always there, in every aspect she was exactly what we needed. She was also very kind, and ever so polite. Always had a smile for us. Those traits are very important to us. She will be the first to come to our minds for all future real estate needs. - Jim G. (from Zillow: 5 Stars)
Pending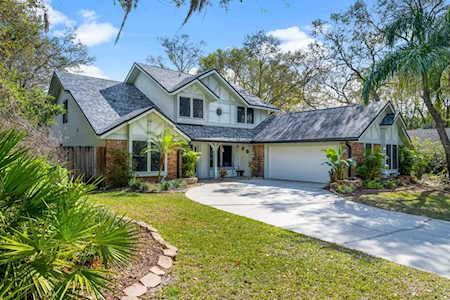 1031 Chesterfield CIRCLE
Winter Springs, FL 32708