Karen McChesney
Realtor®,PSA,Gold Key Certified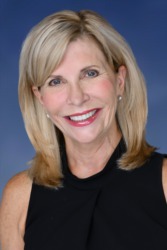 Karen McChesney is delighted to showcase the community she loves whether she's representing buyers or sellers. Karen has been actively involved in the community of Windermere for twenty years. She resides in The Windermere Country Club where she has served on the Board of the Homeowner's Association for many years.

Karen graduated from Rowan University in Glassboro, N.J. with a bachelor's degree in Business and Marketing. She went on to have a long and successful career in sales for the next two decades in North Carolina and then in the Orlando area, collecting numerous awards for high achievement. In addition to her business career she is focused on her passion for philanthropy and community service. She served for many years on the Central Florida Women's League as a board member and chairperson of various committees, the Council of Governor's UF Health Cancer Center- Orlando Health and board member of the John H Sykes Charitable Foundation based in Tampa, Florida.  Professionally she is an active member of the Orlando Realtors Association, and The West Orange Chamber of Commerce.

Karen has obtained her Gold Key Certification through the Orlando Regional Realtor Association. Gold Key members understand that professionalism and quality service are the keys to success in the real estate industry.

Karen also holds the National Association of Realtors Pricing Strategy Advisor Certification (PSA).  The PSA certification is specifically designed to enhance a Realtor's skills in pricing property, creating CMAs, working with appraisers, and guiding clients through the anxieties and misperceptions they often have about home values.

Along with her charitable work Karen continues to love the excitement and challenge that her successful sales career brings. Real estate is the perfect way to combine her passion for her community with her experience and expertise in sales.

In addition to spending time with her husband, Bob, and their large extended family and friends, Karen enjoys sports, the theater, working out and gardening. She is excited about the opportunity to serve families in finding the perfect home in the community she has devoted much of her life.