Oren Adar
REALTOR®, ABR, BPOR, SFR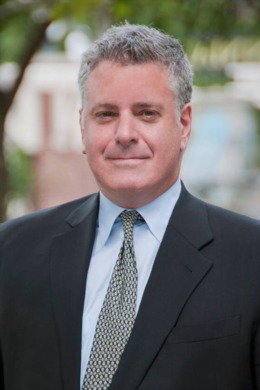 As far as Oren Adar is concerned, there's nothing like a good challenge.

Oren has extensive experience with luxury homes, historic houses, investment properties, equestrian properties, and waterfront real estate. He's listed and sold these exclusive properties in Southern California, Connecticut and New York. As a result, his referral network includes professionals in San Diego, Los Angeles, Beverly Hills, New York City, Fairfield County Connecticut, Palm Beach, Broward and Miami-Dade.  Each category of residential real estate requires specific knowledge and expertise, and for Oren, that's part of the fun. He's always enjoyed the opportunity to expand his skills.  As the mortgage crisis has hit homeowners across the entire home value spectrum, Oren acquired the necessary short-sale skills to assist Florida homeowners.

Oren credits his real estate success to his ability to put himself in his client's shoes. He takes pride in the fact that he will always go the extra mile for a client. With buyers, that may mean helping them get to know a community before making a purchase decision. With sellers, it means treating their listing as if he were selling his own home. With all, it means being available when they have a question or just need to talk out a concern.  Constant communication is one of the hallmarks of Oren's service. Even his real estate competitors refer to him as a "breath of fresh air" because he returns calls promptly and makes the extra effort to get answers to difficult questions.

Although Oren has pursued many other activities, he's been involved in real estate since the age of 19 – when he was in college and purchased his first investment property. A seasoned real estate investor, he's glad to share his experience and expertise with real estate investors and homebuyers.  Before choosing real estate sales as a career in 2002 Oren obtained a BA in History and Design from Carnegie Mellon University, along with a MS in Hospitality, Travel and Tourism Management, from New York University. He's also a graduate of the French Culinary Institute in New York and a Certified Chef. He worked in sales and marketing in the travel industry in many different facets. Oren was inducted into The Orlando Regional Realtors Association's top producers Silver Club.  Silver Club membership is reserved for those individual REALTORS that closed a minimum of $6,000,000 or 36 units in 2014.   Only 32 REALTORS were invited into ORRA's 2014 Silver Club.  ORRA has a membership of just over 9000 members.
Sold on 2/16/2023 51 N Triplet Lake Dr
Casselberry, FL 32707
Sold on 11/3/2022 6134 Keenes Pointe Dr
Windermere, FL 34786