Rosa Marie De Barros Gusmao
Realtor®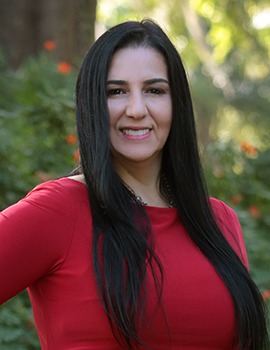 Rosa believes that what makes you successful is to find something that you love to do and then offer it to others. She feels fortunate to have found a position with Suzi Karr Realty because the company's standard of excellence aligns with her sincere commitment to provide exceptional service to clients and agents. She understands that providing excellent service to all parties involved is the best road to success. She believes that the dream of owning a home can come true for everyone and is willing to use her expertise and dedication to make sure your dream will come true.

  Rosa has been living in USA for over 20 years. Originally from Rio de Janeiro, Brazil, Rosa is fluent in both English and Portuguese. Her bilingual skills give her the access to the USA and Brazilian market of buyers, sellers and investors. Rosa moved to Windermere in 2008 from the Tampa Bay Area where she raised her three children. Rosa believes in family values and makes her family a priority in both her personal and professional life.
Rosa worked in the mortgage business for over 10 years in roles such as Title Search Processor Closer Specialist at Trans Continental Title Insurance Co and Loan Closer/Processor at Chase Manhattan Bank before deciding to start her Real Estate career. While still holding a Real Estate Career Counselor position at Ifrec Real Estate School, Rosa has  the opportunity to be educated and closely witness topics that impacts today's real estate industry including law changes, Rules and Regulations, and continuing education. She eagerly accepts the new challenges to come. While the real estate market constantly changes and evolves Rosa's sincere commitment to work hard for you to ensure a smooth and easy transition into your dream home remains a constant that you can count on.

Rosa believes in 100% customer satisfaction. Rosa is always available to answer questions as they arise along the process and continues to work with her clients long after closing. Working with Rosa you will discover an atmosphere of enthusiasm, a spirit of family, and dedication to making your dreams come true. She looks forward to meeting with you and assisting you down your road to home ownership.