Given that in excess of 90% of today's buyers begin their real estate search on-line SKR employs a comprehensive, powerful, and cutting edge internet marketing strategy.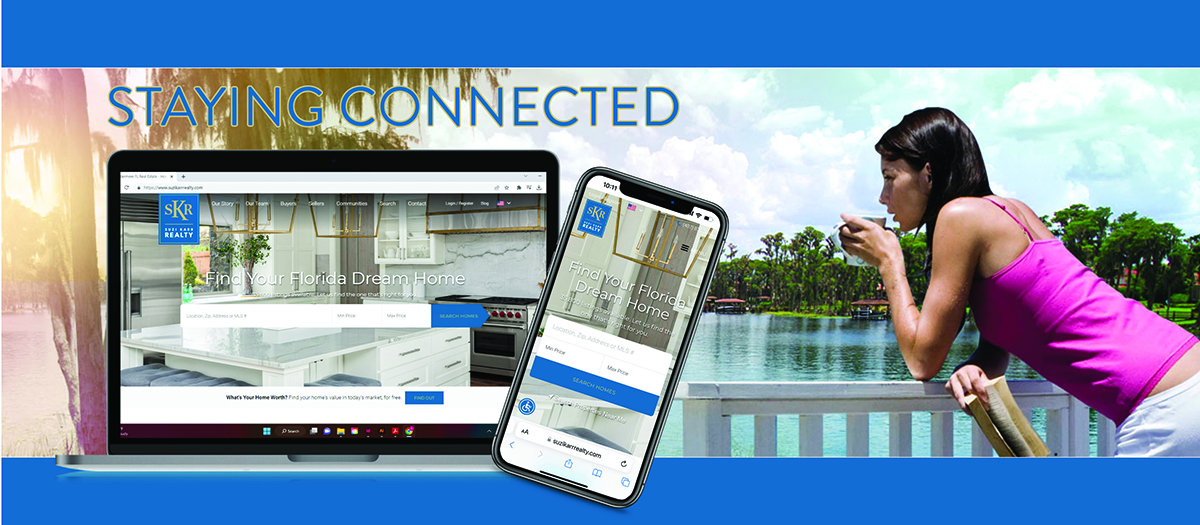 The market for properties is not only both local and national, but increasingly global. Through our broad-based marketing efforts we provide maximum exposure for our listings, reaching qualified buyers regardless of where they are based. This positions our listings in a heightened competitive environment, allowing our sellers to achieve the most favorable price.
These are just a few examples of the marketing tools available to us; your SKR Associate will formulate a personalized marketing plan that suits your special unique needs.
Realtor.com



REALTOR.com®, the official site of the National Association of REALTORS®, is the leading homes for sale website, offering listings and essential real estate-related information to almost 23 million consumers each month. REALTOR.com displays home listings for nearly 900 Multiple Listing Services across the U.S., resulting in a database over 4 million existing homes available for sale or rent.

Enhanced Features SKR subscribes to:
Priority placement within search results

Yellow banner highlighting your home on search results page

Custom headline and property description

Ability to add up to 36 jumbo photos, full motion video and virtual tours

Agent name, photo and contact information with link to personal website

Office name, logo and contact information with link to office website

Open House alerts

Printable brochure
Professional Photography
A picture is worth a thousand words and that could not be truer when it comes to marketing your home.
Preparation Checklist
Your SKR agent will provide you with a checklist to help you make your home look attractive to potential buyers before the photographer arrives
Trained Real Estate Photographers
Photographers selected by your SKR agent are trained specifically in Real Estate photography and use special techniques to give you the best result
MLS & Print Optimized
You need fast loading files that look perfect online and printed. Files are optimized for use on MLS and Print Ads so they are ready for your agent to go out and showcase your home!
An Eye for Selling points
Professional Real Estate photographers don't simply document the home by snapping pictures of every room. They think like we do. What are the selling features of this home? Who is the buyer? What are they looking for? Even the composition of each picture reflects this.
Professional Editing
Each and every photo has been professionally edited to perfectly balance light, colors, contrast, and more. You will see the SKR professional difference right away, guaranteed.
TourFactory Virtual Tours
Photography is the #1 way to tap into the needs of a buyer. The TourFactory Marketing Engine is a comprehensive plan that helps agents acquire and sell more listings.
The Ultimate Tour
With multiple themes, a huge toolset, slideshow viewing and full motion video, the Ultimate Tour has it all
Weekly Seller's Report
A detailed email is sent to you that shows a breakdown of the traffic your home is generating
Syndication
TourFactory syndicates your listings anywhere there is a pair of eyes to see it. By syndicating with the most popular Real Estate websites and search engines, we are putting your listing in front of millions of potential buyers.
Additional Marketing
Social Media
E-blast flyers
Direct Mail – Postcards
Quarterly Newsletter E-blast
WO Chamber of Commerce Discover Magazine
DuPont Registry Elite Agency